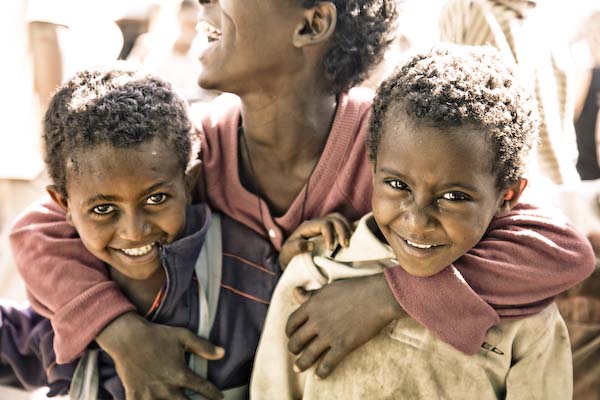 We're 100km into Ethiopia. Contrary to what everyone we've spoken to said about Ethiopia, no-one has thrown any stones at us yet. Only big smiles and waving and friendly shouts.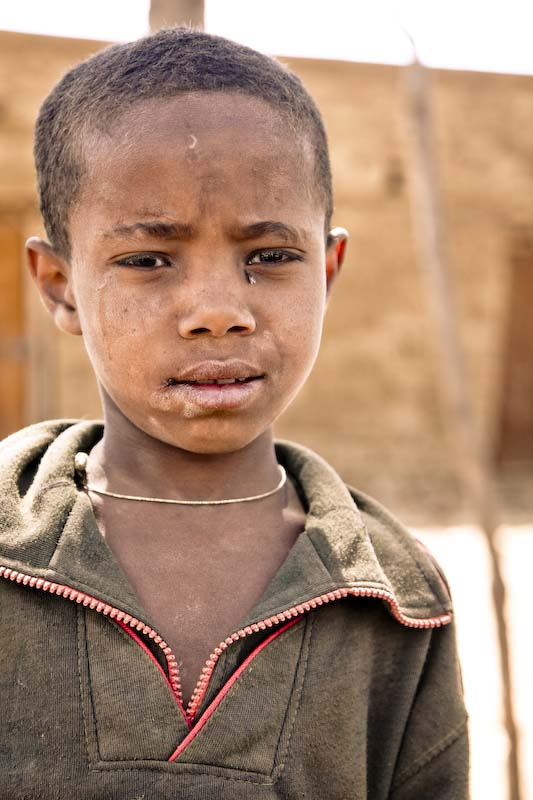 I guess I can't yet summarize Ethiopia accurately since we've only crossed the border 5 hours ago, but the first impression is exceeding our expectations. That goes for the landscapes and the people. We've spoken to various travelers that's been through Ethiopia who said that we can expect some hostility, even kids throwing stones at us, but from the little we've seen today it's hard to imagine. There's something special to the smiles you receive here. Smiling and laughing just comes naturally to them and is sincere.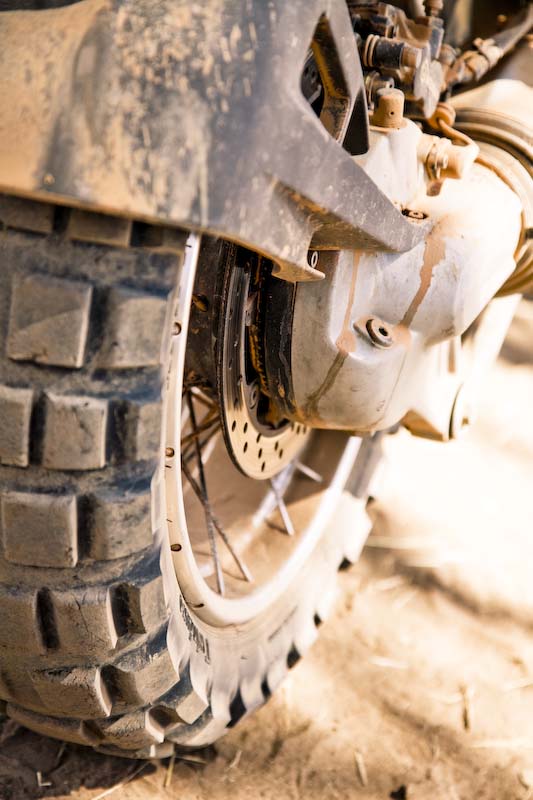 I loved the Sahara but change is always nice.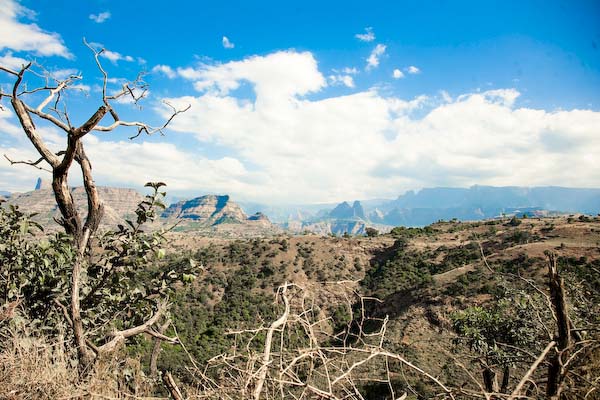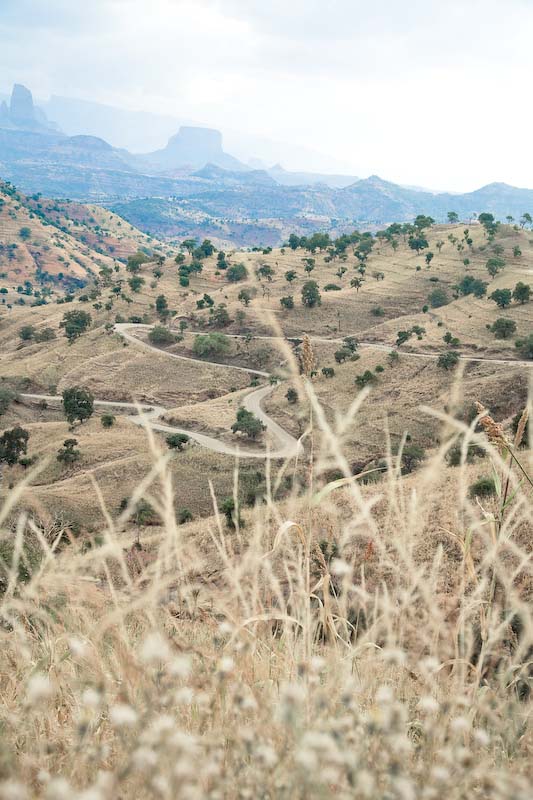 It's great to see some tree's and green and mountains again.
Coming through the border, I mean getting through customs and passport control, was a breeze. (Then again, concerning admin, anything compared to the Arabic countries will seem easy) Me and Christoph both realized that our Ethiopian visa's will expire in the next 4 days although we intend to spend at least a week here. They told us to drive to Addis Abbeba to get extensions but it's too much of a detour so after some discussion we've decided that we're just going to overstay the visa's and see what happens. Christoph got a flat wheel yesterday and I have some pic's on which we're repairing it, so if worse comes to worse we'll say that we had a delay due to his flat tyre and show the pic's as proof.
We are still traveling with Anzelm and Johanna which is still working out great. It's nice to camp together in the evenings, especially now that we're in Ethiopia where it's not recommended to do "wild camping". The four of us are all pretty easy-going and we're getting along well. We were sorry to have had to say our farewells to Florian but chances are that we'll meet again somewhere on the road. He's a little slower than us on his 50cc but since we're doing a detour in Ethiopia and he not, we might meet again.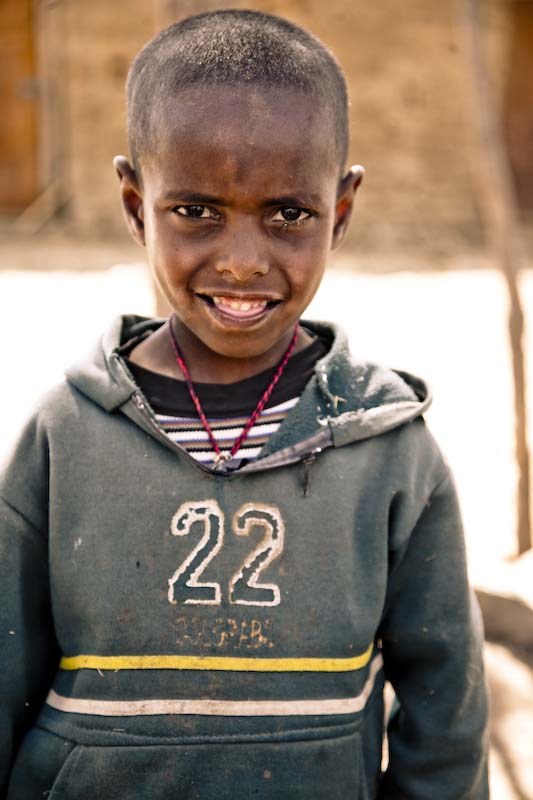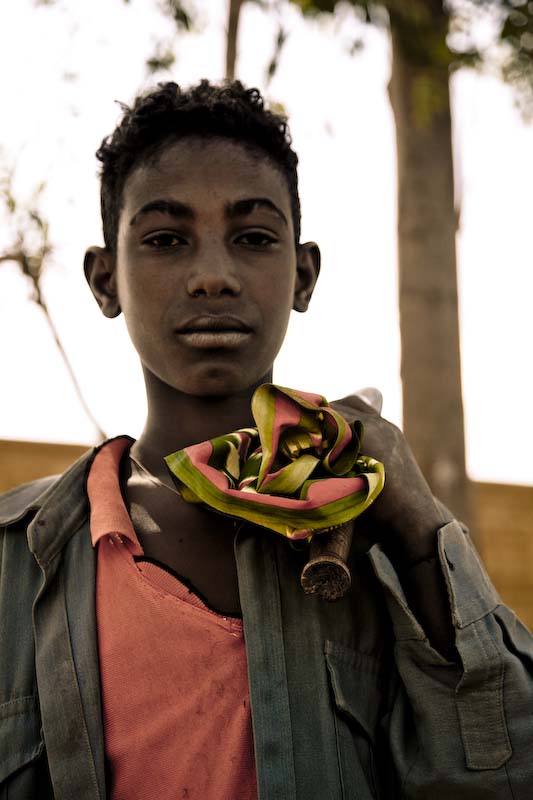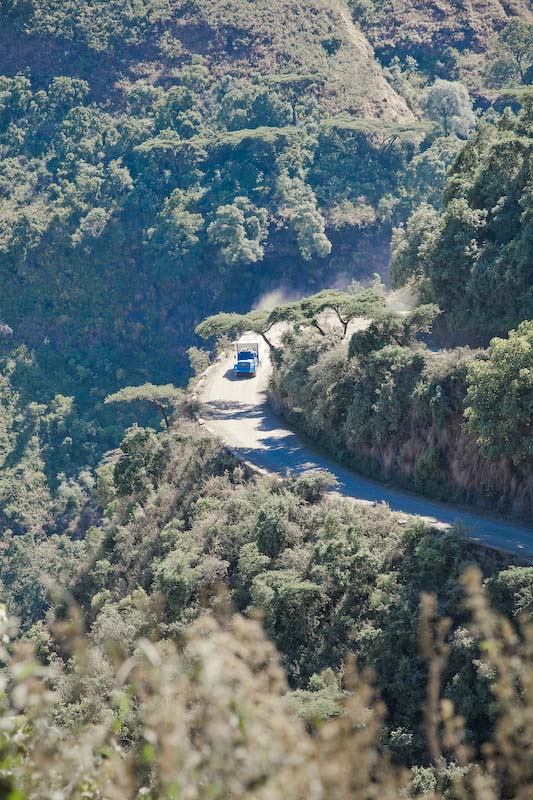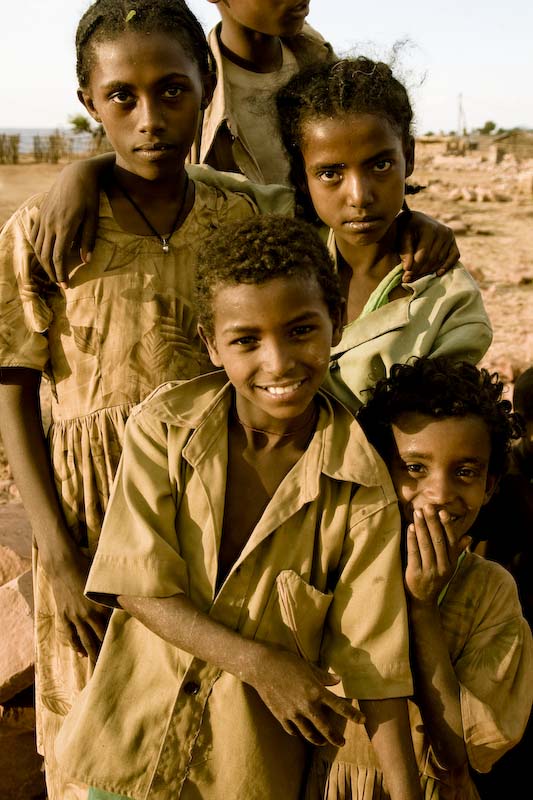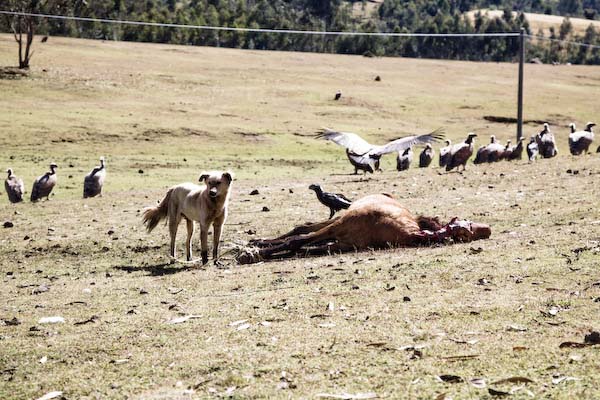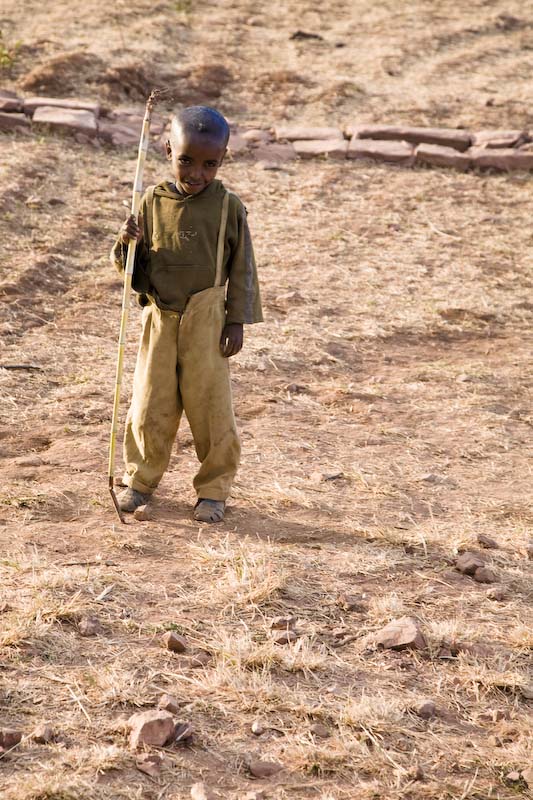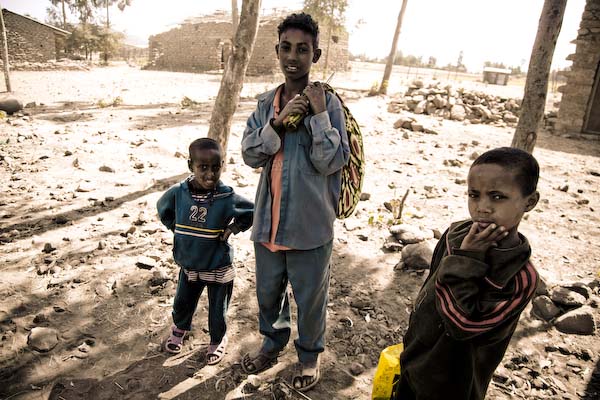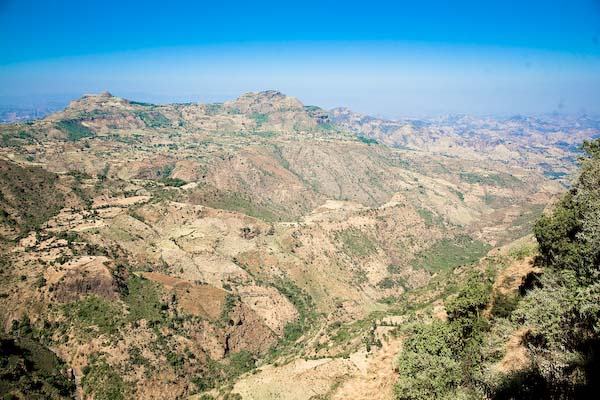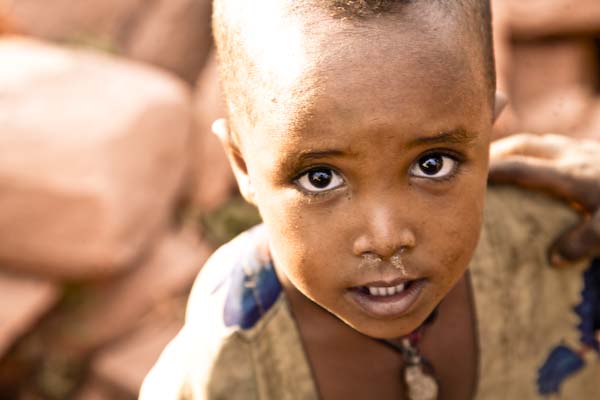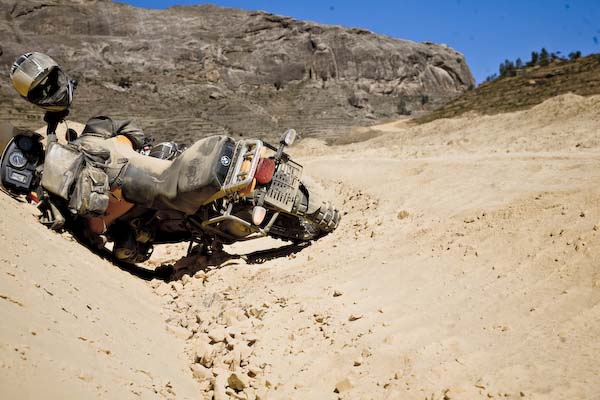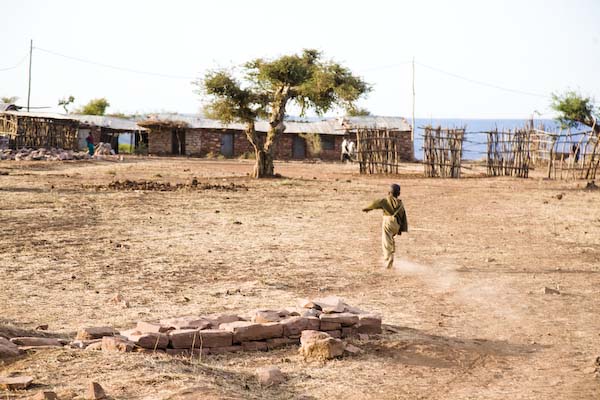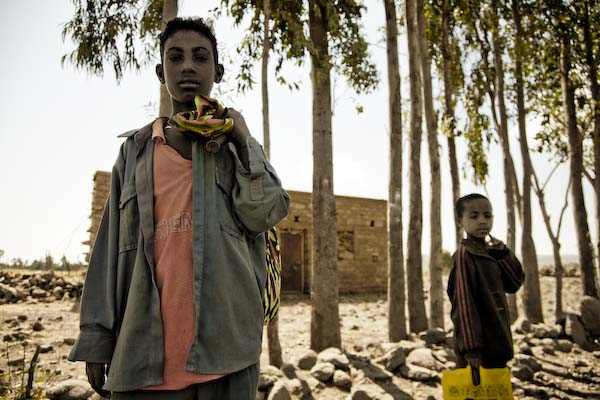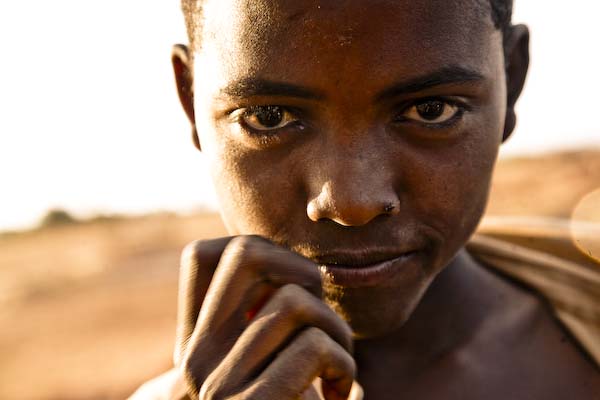 Can't keep my eyes open anymore. I'll continiue with this post tomorrow.
Ciao.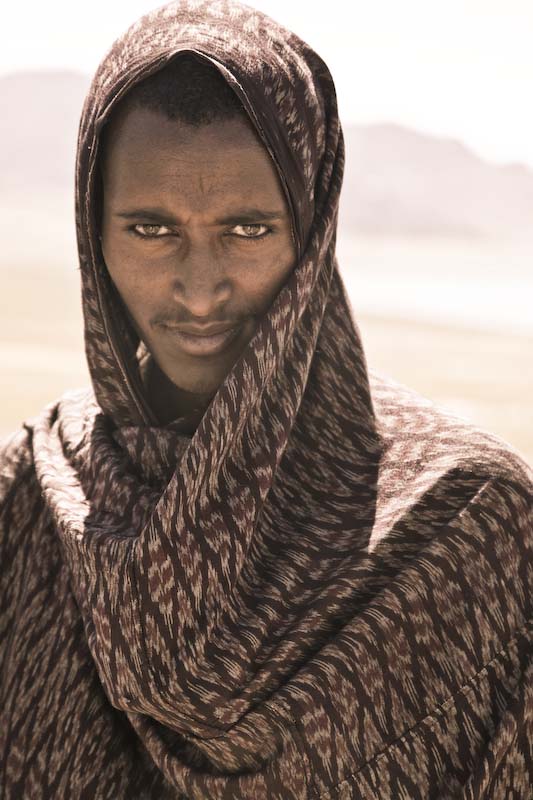 7 Dec 2008.
Ok, it's 2 days later now. We're deeper into Ethiopia. Still loving it despite the one or two stones that we're aimed at us. (Of which one has hit the target) It's quite hard to figure out the people here. Most are friendly but some are less friendly. Concerning the few hostile ones we've figured out that it works pretty well to wave with a friendly smile before they get as far as to throw a stone, it takes the wind out of their sails. I think I might stop at the next kid throwing a stone, maybe give him a proper hiding.
One of the worse things I've ever seen was a man, entering his hut as we drove past, that was practically a living skeleton. He's legs and arms were skin and bone only. We've all seen this in pictures and on television but it shocked me into my being. Really terrible to see. I stopped shortly after on the same stretch to take a picture of Christoph approching on his bike when a man came up to me asking for money. Seeing his eyes my legs went numb and I got chills down my spine. His eyes we're those of a wild animal. When you see that it's clear that all morals and logic and principles are non-existent in his world, survival is all that matters. It was no human but animal. Really, really scary. I put the camera away as fast as I could and drove away, with him screaming after me with anger and aggression and desperation. This all might sound a little dramatic but so it was. I was shaking after that. Really sad to see.

It was getting dark by now and I was getting most anxious. Driving at night on a motorbike in Ethiopia is something that you just don't do. Luckily we had Anzelm and Johanna following behind us which made it a little better. It's pitch-dark and all you see is the 10m of dirt-road before you. The road is full of pot-holes and crowded with people and donkeys and stock so you can't drive much faster than around 40km/h. It was a great relief when we finally made it to the desired town where we found the hotel where we're staying now. It's right next to a National park with breathtaking mountains. (Including the highest mountain in Ethiopia.)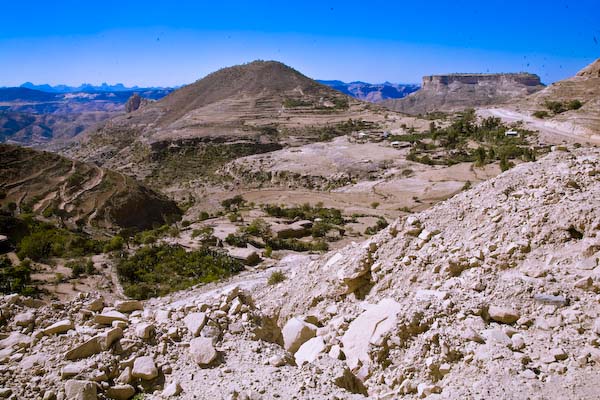 We've been gaining height since we've crossed the border and are now close to 3000m above sea-level. The temperature has dropped accordingly. We've been sweating up untill yesterday in temperatures around 40c° but now that we're here in the mountains its most chilly to put it mildly. Like I said before, change is always good. I was very happy to order my first meat-dish in what feels like ages. A big plate of lamb and vegetables for $2,50. I still had the intention of writing a little for this blog after supper but I fell asleep while the computer was still starting up. It's easy to underestimate how tiring traveling can be.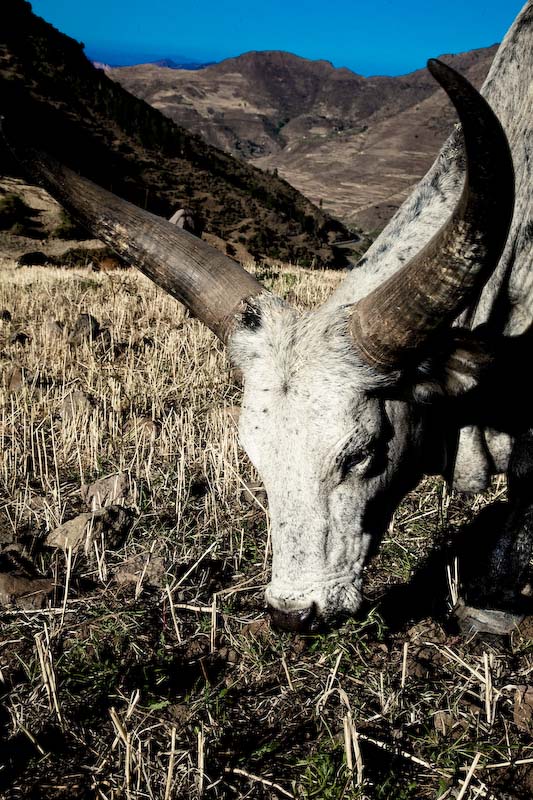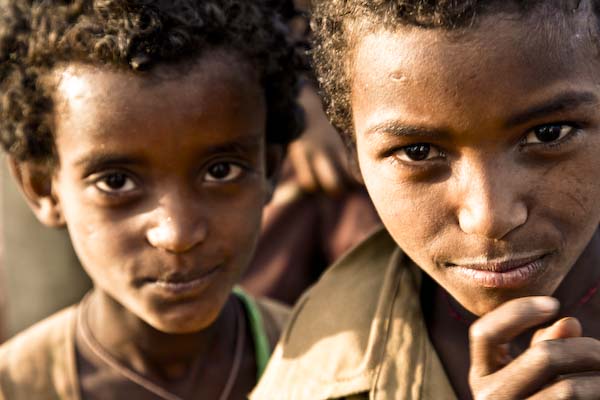 We started our journey today, two months ago. In a way it's hard to think that we've been on the road for 2 months already, on the other side, if I think of my life in München it feels like ages ago. I miss my friends there. Especially life in Massmann. And München as a whole. And don't even get me started on my friends and life in Capetown. Since I've moved to Capetown 13 years ago it has now been the longest time that I've been away from the Mother-city.
But for now I'm here in middle Africa and wouldn't have it any other way.
Kind greetings, Liebe Grüsse,
Gideon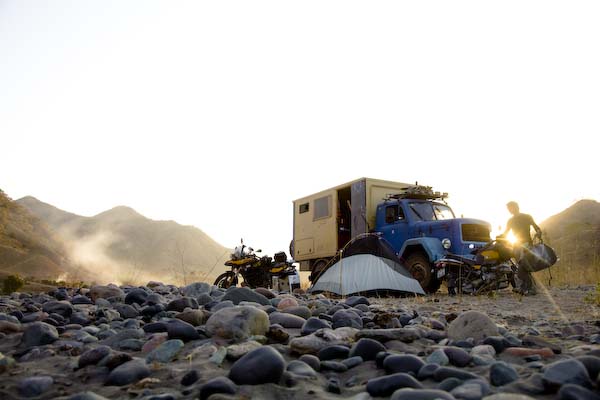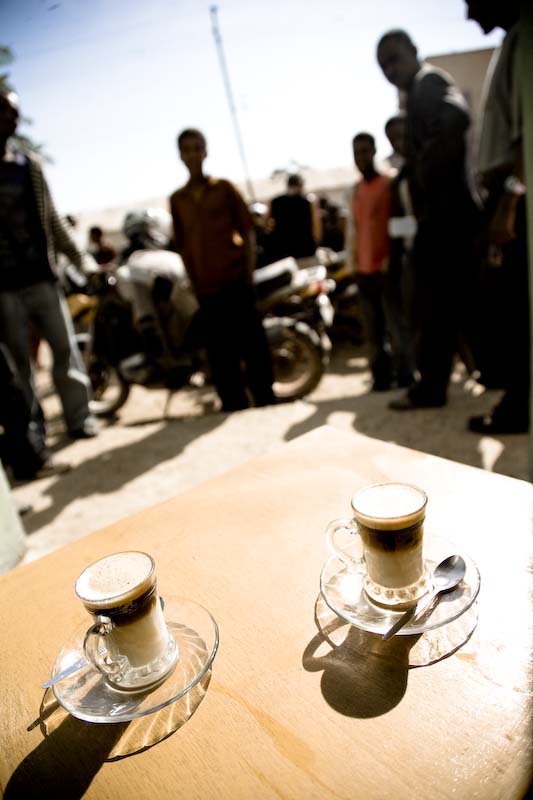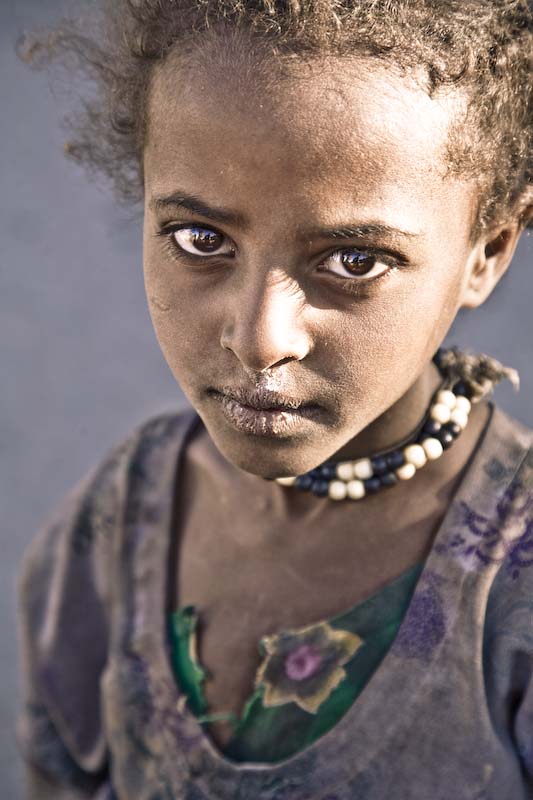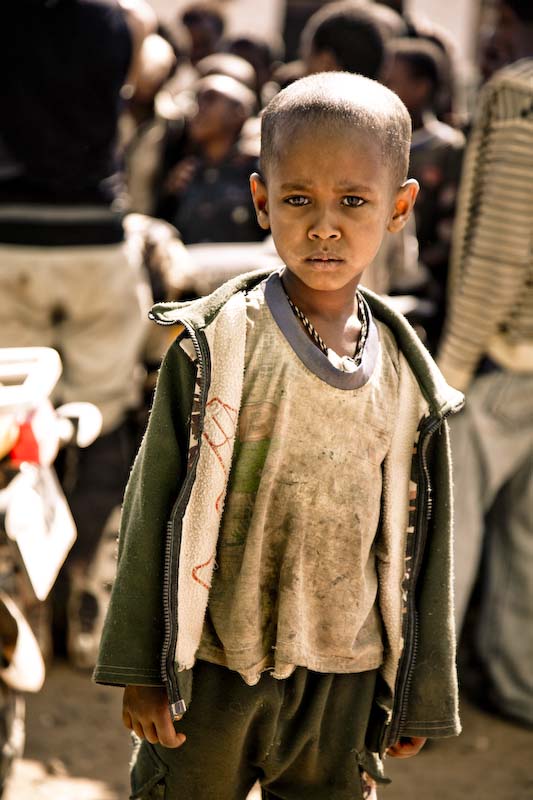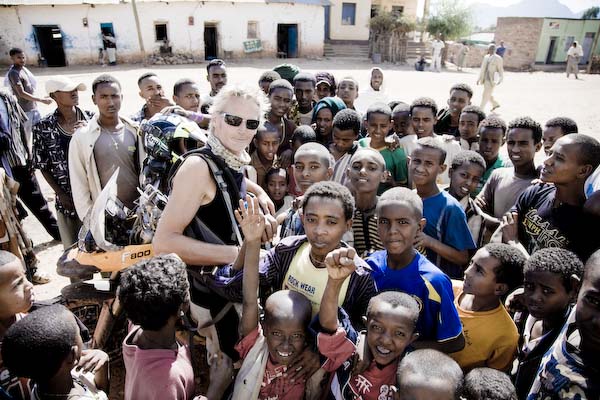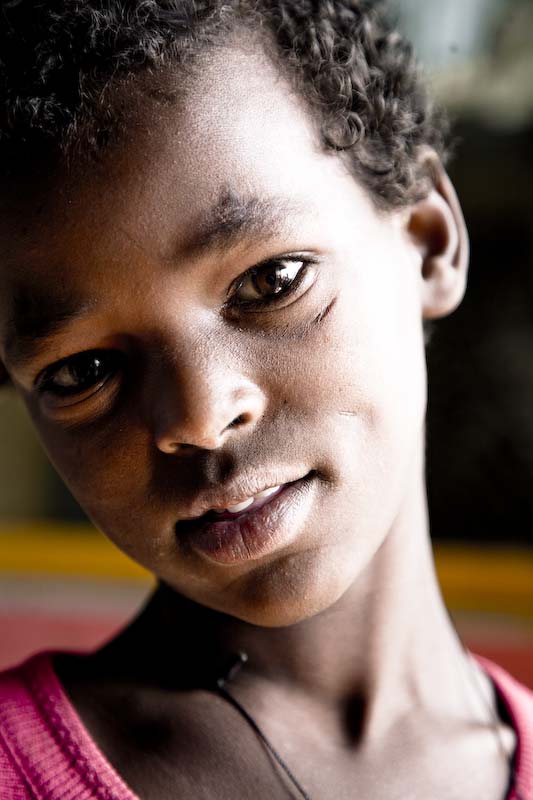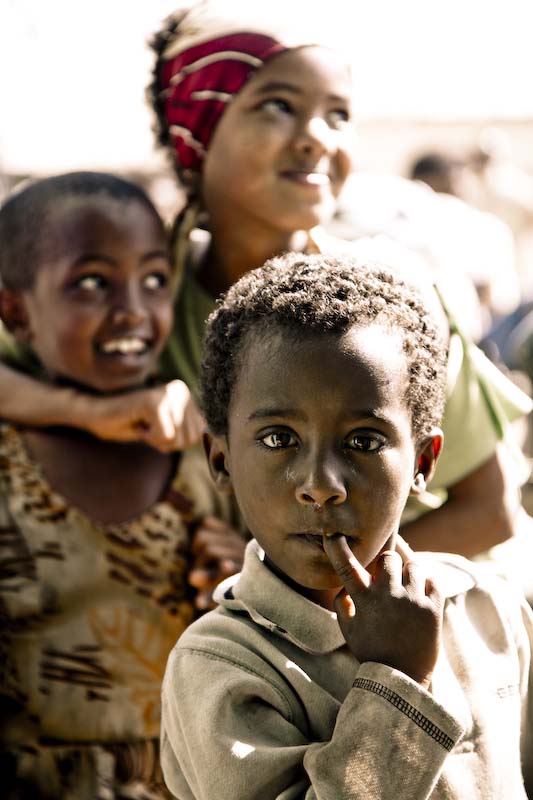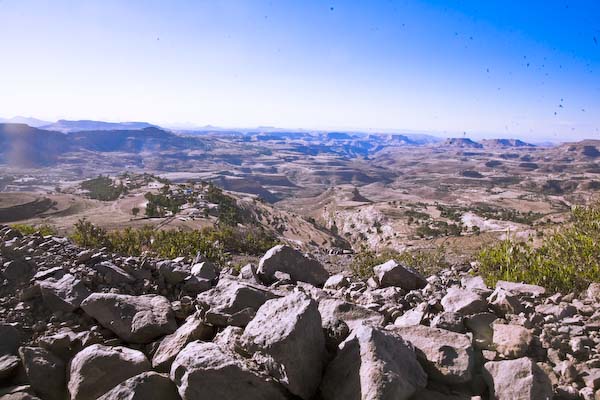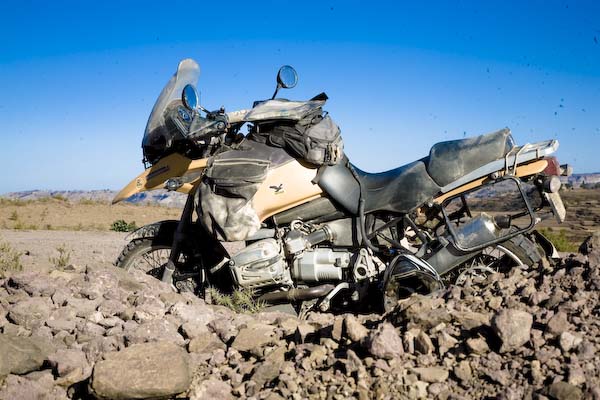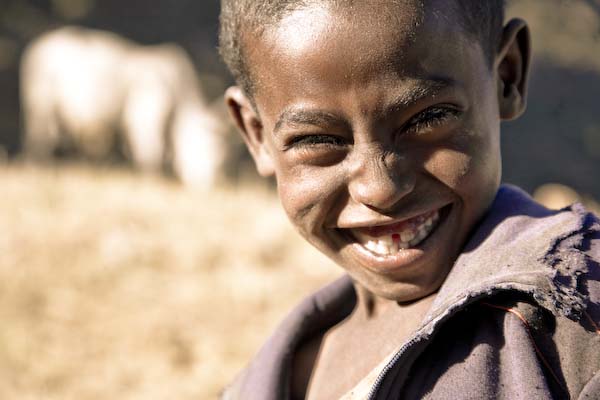 PS: I've said it before: all those of you non-German readers can very easily have Christoph's posts translated to English on the internet. Simply google "translator" and you'll find a way.
Christiaan, maybe you can put a link on our site that does it…. nudge-nudge.